Driver's Licenses for Unauthorized Immigrants and Auto Insurance
Journal article written with Brandyn Churchill and Bing Yang Tan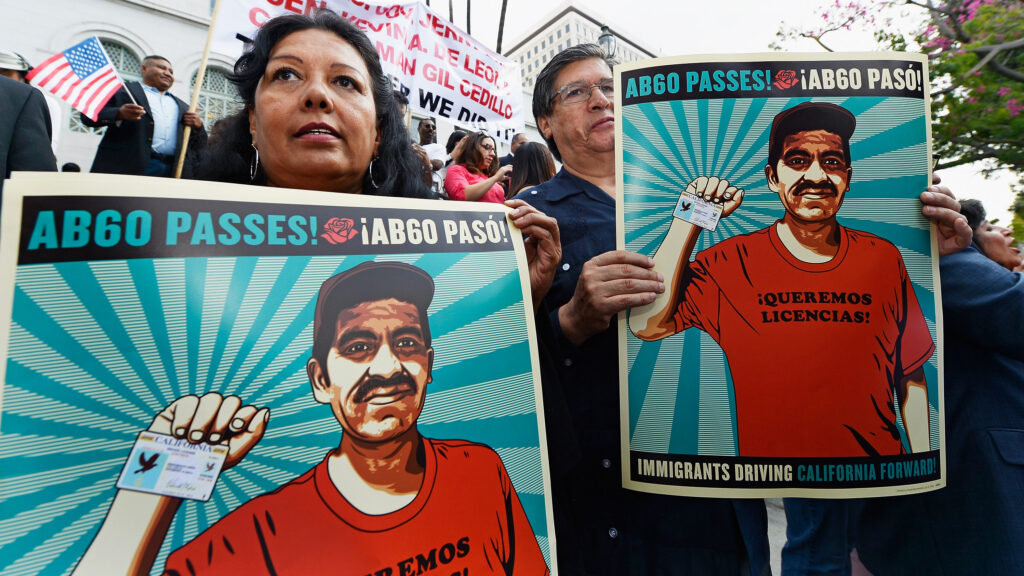 For the past several years, I've been interested in policies that allow undocumented immigrants to get driver's licenses. Working with Brandyn Churchill and Bing Yang Tan, we've put together a paper on this topic that was recently published as an article in an academic journal. If you'd like to see a copy of the paper, there's a version posted here.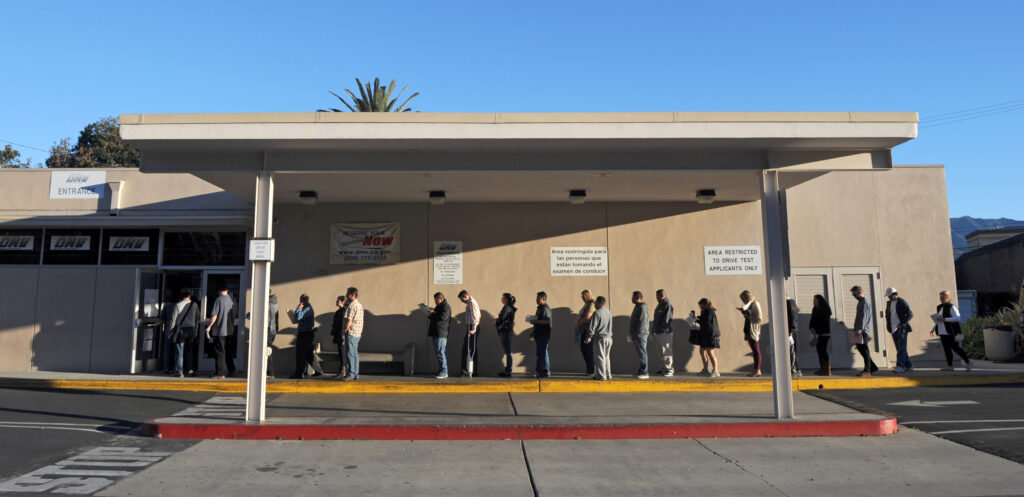 What is this paper about?
We wanted to know what happens when states let unauthorized immigrants get driver's licenses and drive legally. Fourteen states as of 2020 made this possible using what are known as undocumented immigrant license policies (UILPs). California is one of these states. You can see folks celebrating the passage of that bill in the picture above.
What does this paper say?
We find that letting unauthorized immigrants get drivers' licenses leads to more people getting licenses and more people purchasing auto insurance. These are good things!
We don't see a lot of changes in, say, total miles driven across states when they pass one of these policies. What does this mean? We think some unauthorized immigrants were already driving without licenses. Letting these folks get a license makes them more likely to get licensed and insured. But we don't see the changes that we'd expect if new drivers were hitting the road.
What should I take away from this paper?
Undocumented immigrants face all sorts of challenges living in the US. For many of these folks, driving is a necessity to get to work, take kids to school and so on. But if you don't have a license, driving can be risky – this is especially true when getting pulled over can result in deportation.
Opponents of letting undocumented immigrants drive legally suggest that doing so might have negative consequences such as increasing the number of uninsured drivers. In this study, we find that there is little evidence for these concerns. Many undocumented immigrants are already driving without a license, and when they're given the ability to so, many opt to get a license and purchase auto insurance.
---